---
Συνεδριάσεις επιτροπών, Βρυξέλλες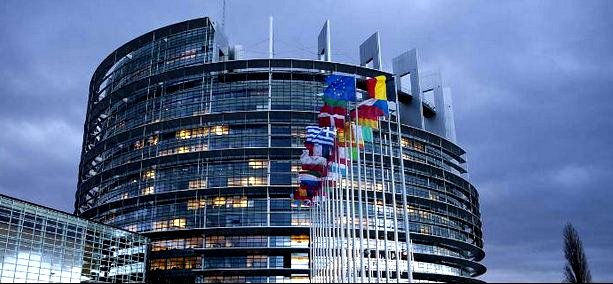 Θέματα:
· Η κατάσταση στη Λευκορωσία (Δευτέρα)
· Δημοκρατία, κράτος δικαίου και θεμελιώδη δικαιώματα (Τρίτη)
· Νέο σύμφωνο για τη μετανάστευση και το άσυλο (Πέμπτη)
· Σχέσεις ΕΕ-Κίνας (Δευτέρα)
· Εγγύηση για τη Νεολαία (Δευτέρα)
· Εμβόλια κατά του COVID-19 (Τρίτη)
· Νέες Επιτροπές (Τετάρτη)
· Ημερολόγιο Προέδρου Sassoli

The week ahead 21 – 27 September 2020
Committee meetings, Brussels
Belarus. MEPs in the Foreign Affairs Committee will meet with exiled Belarusian opposition leader Sviatlana Tsikhanouskaya, who will be physically present, to discuss the latest developments in the country. They will also adopt recommendations on how the EU should reassess its relations with Belarus following the fraudulent presidential elections, subsequent popular uprising and brutal crackdown by the authorities (Monday)
Democracy, Rule of Law and Fundamental Rights. The Committee on Civil Liberties, Justice and Home Affairs will vote on a legislative initiative that envisages a permanent EU mechanism to monitor and prevent backsliding on EU values in all member states through country-specific recommendations, with timelines and targets for implementation (Tuesday).
The New Pact on Asylum and Migration. Following the formal presentation on Wednesday of the proposals for a new EU policy on asylum and migration, Commission Vice-President Margaritis Schinas and Home Affairs Commissioner Ylva Johansson will present and hold a first debate on the initiatives with MEPs in the Civil Liberties Committee (Thursday)
EU-China relations. The ongoing negotiations on an investment deal between the EU and China, disinformation, the situation in Hong Kong, human rights, climate change and how to tackle the COVID-19 pandemic are expected to be among the issues raised in a meeting between MEPs in the Foreign Affairs Committee and China's EU ambassador Ming Zhang (Monday).
Youth Guarantee. The youth unemployment rate stood at 17% in the EU in July 2020 (up from 14.9 % before the COVID-19 crisis) and is expected to rise sharply. In light of this, the Employment and Social Affairs Committee will vote on a resolution calling for a swift reinforcement of the Youth Guarantee and a substantial increase in its financing (Monday).
COVID-19 vaccines. MEPs from the Public Health and the Industry Committees will hold a public hearing with researchers and representatives from pharmaceutical companies and civil society organisations on how to secure access to COVID-19 vaccines for all, including challenges linked to clinical trials, production and distribution (Tuesday).
New Committees. The Special Committees on foreign interference in all democratic processes in the EU, on artificial intelligence and the digital transformation, on beating cancer as well as the Subcommittee on taxation and the Committee of inquiry on animal transport will hold their constitutive meetings and elect their chairs and vice-chairs (Wednesday).
President's diary. On Monday at noon, President Sassoli will meet with Sviatlana Tsikhanouskaya, leader of the opposition in Belarus. In the afternoon, he will have a video meeting with Commission President Ursula von der Leyen to discuss the EU's long-term budget and on Tuesday he will meet the Alternate Minister of Migration and Asylum for Greece, Georgios Koumoutsakos, also via video conference. On Wednesday, the President will meet with Parliament's Multiannual Financial Framework-Own Resources Contact Group before taking part in the debate on "Will Europe be the engine of a green and socially fair transformation?",with Gunter Pauli and Beppe Grillo. On Thursday at 15.00, President Sassoli will address the EU summit and hold a press conference at 15.30.