---
Συνεδριάσεις επιτροπών και πολιτικών ομάδων, Βρυξέλλες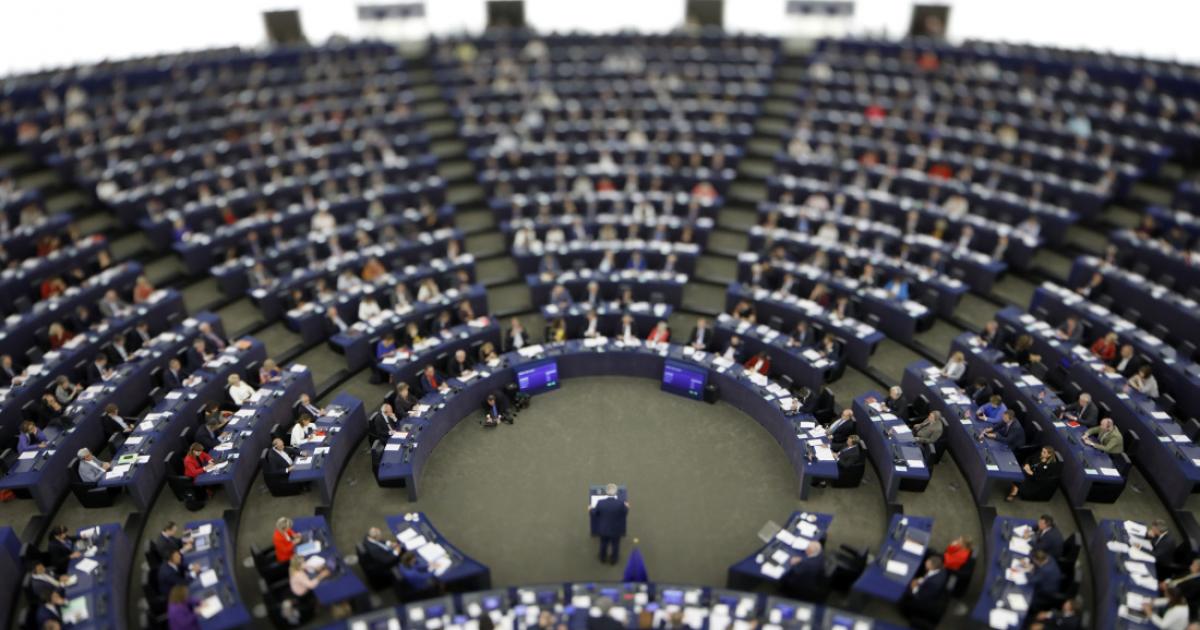 Θέματα:  
·         Χρηματοδότηση εμβολίων από την ΕΕ (Δευτέρα)
·         Παγκόσμια Ημέρα κατά του Καρκίνου (Πέμπτη)
·         Μέτρα κατά της «διαρροής άνθρακα» (Παρασκευή)
·         Πορτογαλική Προεδρία (Δευτέρα και Πέμπτη)
·         Προετοιμασίες ολομέλειας
·         Ατζέντα προέδρου Sassoli
Οπτικοακουστικό υλικό:
·         Στρατηγική εμβολιασμού της ΕΕ
Βρείτε παρακάτω την ατζέντα στα αγγλικά:
Available in

Agenda

The week ahead 01 – 07 February 2021

Committee and political groups meetings, Brussels

EU financing of vaccines. The Budgets Committee will discuss with Commission Director-General for Health and Food Safety Sandra Gallina how the EU budget has been used and managed to support the EU's COVID-19 vaccines strategy. In particular, a large part of the €2.7-billion Emergency Support Instrument was used in 2020 to provide up-front financing as part of Advance Purchase Agreements (APAs) with vaccine manufacturers (Monday).

 

World Cancer Day. The day after the EU's first Beating Cancer Plan is unveiled, the EP's Special Committee on Beating Cancer will discuss the plan with Health Commissioner Kyriakides. In a public hearing, experts will also inform MEPs about the effects of the COVID-19 crisis on health systems and cancer treatments. In addition, the hearing will cover the issues of antimicrobial resistance and the potential use of mRNA technology to help treat cancer (Thursday).

 

Measures against 'carbon leakage'. A proposal to charge non-EU countries that export goods into the EU with a carbon levy if their climate ambition is not high enough, with the aim of incentivising them while also reducing the risk of 'carbon leakage', will be voted on in the Environment Committee. 'Carbon leakage' is when companies move their production abroad to countries that have less ambitious emission rules, with negative consequences for the EU economy and jobs. The Commission will present a proposal for a carbon border adjustment mechanism (CBAM) in 2021, as part of the Green Deal (Friday).

Portuguese Presidency. Ministers will continue presenting the Portuguese Presidency's priorities in specific policy areas, in a second set of parliamentary committee hearings. Portugal will hold the Presidency of the Council until July 2021 (Monday and Thursday).

 

Plenary preparations. Political groups will discuss the 8-11 February plenary session, where MEPs will debate and vote on the Recovery and Resilience Facility to help EU countries tackle the effects and consequences of the COVID-19 pandemic. A New Circular Economy Action Plan, reducing inequalities with a special focus on in-work poverty, preventing and combating trafficking of human beings, and the Capital Markets Recovery Package are also on the plenary agenda. In addition, MEPs will debate the ECB's 2020 annual report with its President Christine Lagarde as well as democratic scrutiny of social media, and the protection of fundamental rights.

 

President's diary. EP President David Sassoli will have a video call with the CEO of The Vaccine Alliance, Dr Seth Franklin Berkley, on Wednesday. The President will remotely join a hearing by the Senate of the Italian Republic on "The Internet as a human right" and have a video meeting with Home Affairs Commissioner Ylva Johansson, on Thursday.